Repairs
We specialize in the repair, service, and replacement of electrical and mechanical apparatus's: AC, DC, Synchronous, Wound Rotor, Transformers, Magnetic Coils, Gear Boxes, Centrifugal Pumps, Submersible Pumps Drives, and Soft Starts.
All Rewinds:
VFD Rated Magnet Wire

Class H Epoxy Varnish

10 Ton Bridge Crane

100 Ton Electric Coupling Remover

5000lb. Balancing Stand

Test Run All Electrical and Mechanical Repairs

Vector Motor and Control Repair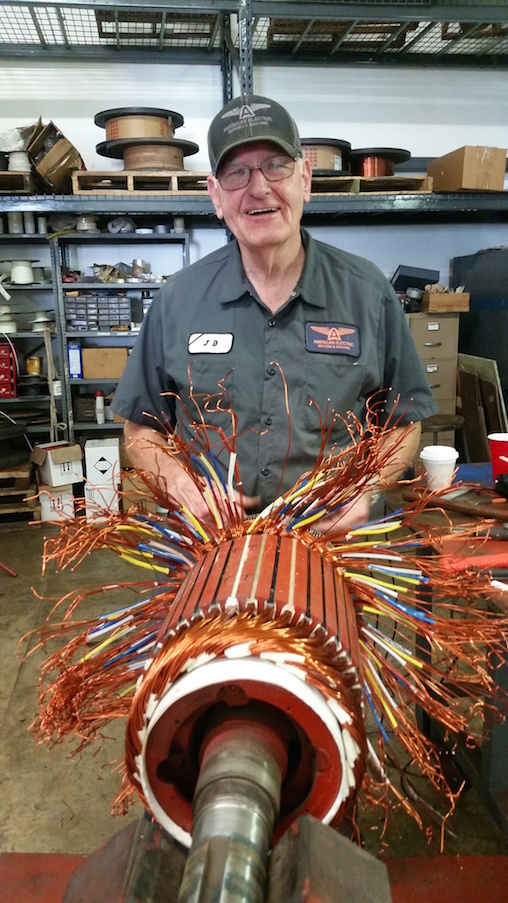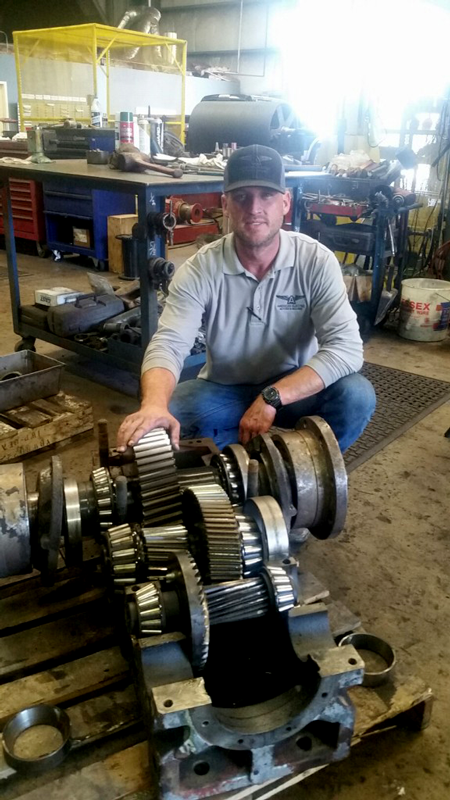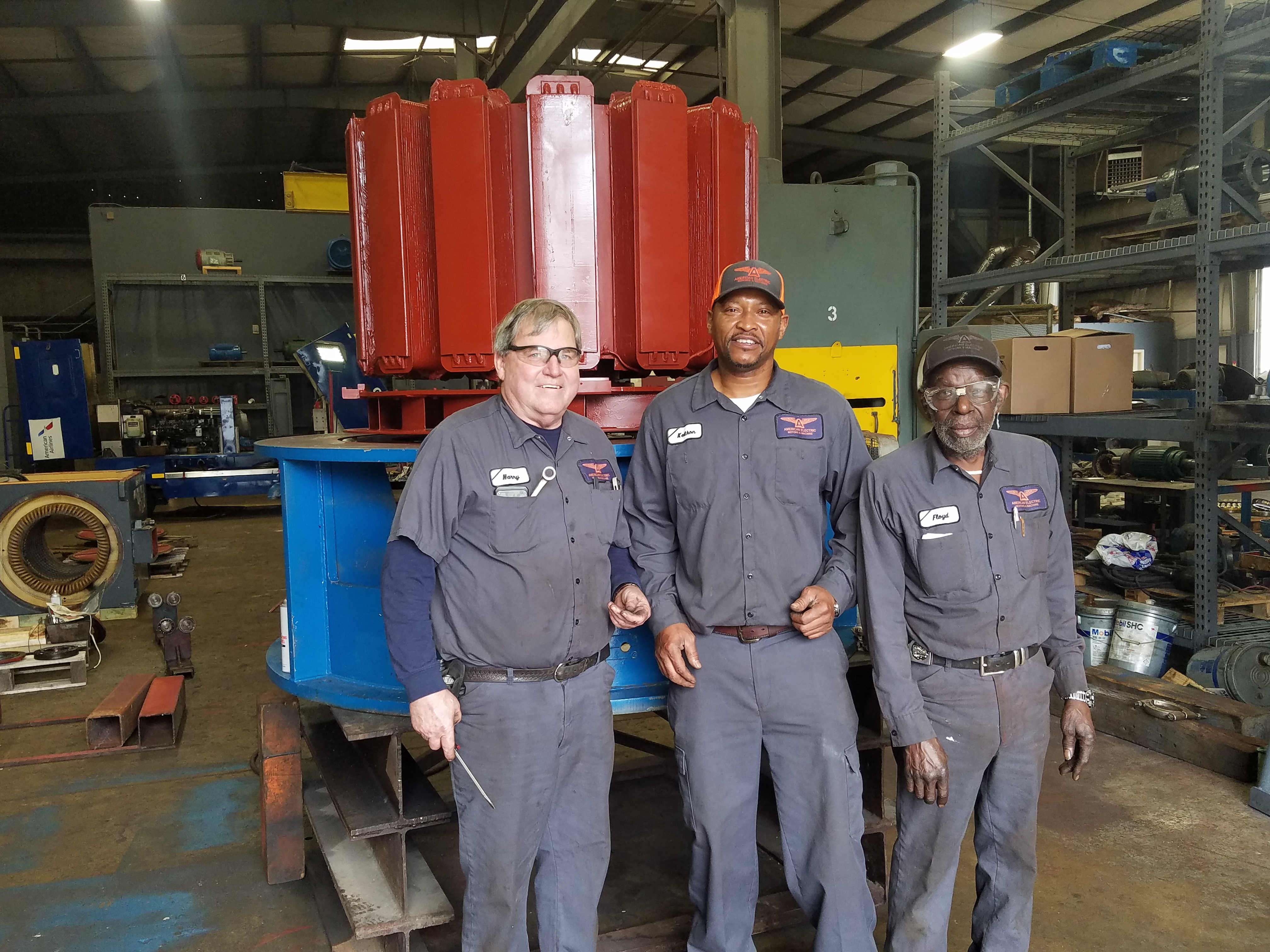 Want To Learn More?
We welcome your interest in our operation and invite you to tour our facility. Meet our people and see for yourself the modern methods we used to stand behind our promise of performance and quality.
Fan and Blower Services
Industry's processing systems and environments require many variations and sizes of blowers and fans. We repair these devices on a daily basis, and they come from two sources: (1) Our customers see the need for service and send the units to us; or (2) Our on-site technicians determine the problem and provide the appropriate services in your facility.
Common problems with air-moving equipment can be caused by bad bearings, misalignment, electrical problems, blade wear, mechanical looseness, contamination, and base structures. The following activities are typical requirements:
Clean, inspect, and qualify the rotating element.

Check the total indicted runout of the shaft

Inspect and qualify the bearings and housing

Inspect and evaluate the drive, whether it is direct-coupled, belt driven, or shaft mounted.

Perform vibration analysis

Correct any condition related to the fan, blower, or prime mover, including the base mounting structure.

Hydraulic Press with capabilities up to 400 Ton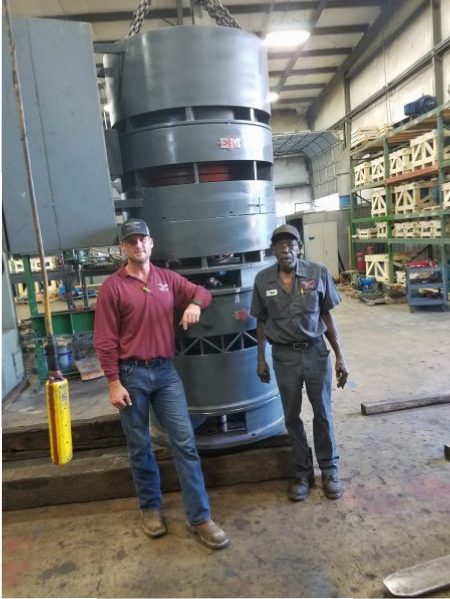 Custom Machine Work
Machining activity takes place in our facility on a daily basis to satisfy the following industrial needs.  Our machine shop facility is completely equipped and staffed to analyze, recommend, and execute mechanical repairs. Or rigid standards require us to restore to original tolerances all completed work. In most cases, our work far exceeds recommended levels resulting in the finest repair possible.

The next time you need custom machining work, please contact us!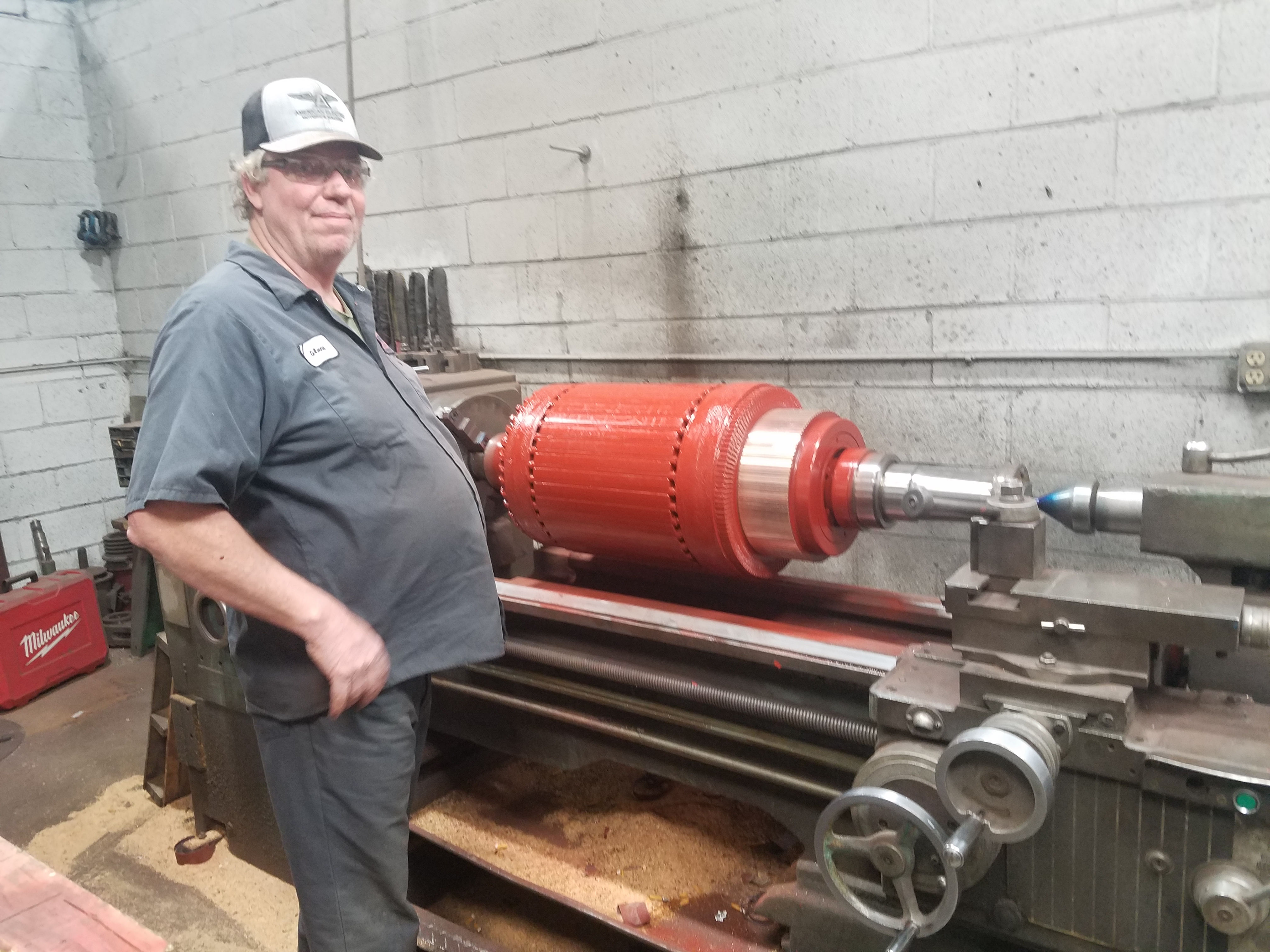 Obsolete Part Not Available
When your part is not available from the original manufacturer, our staff has the capability to manufacture your part.
Cost Effectiveness
The cost of producing your required part at our local facility is far less than the cost of purchasing original equipment parts in most cases.

Rapid Turn-Around
It is Saturday afternoon and your gearbox needs a new output shaft. You want the unit back and in production on Monday morning. Our staff uses the proper material and procedures to manufacture a new shaft to meet your Monday morning production requirements.
Modification for Specific Application
When your process requires a change from your original specifications, our staff is able to fabricate or machine component parts to meet your new requirement.