Our Facility
Let us be your first choice for quality repairs and services! Appearance is paint deep – quality is to the core!
Address:
3651 Cherry Road
Memphis, TN 38118
901-363-4558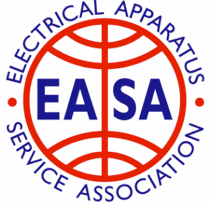 Separated Work Control Areas to Control Contaminates
The disassembly, cleaning, burnout, stripping, and blasting areas are confined to a separate building to keep dirt and contaminates away from the main facility that houses the machine shop, rewinding, dip & bake, reassemble, and testing process.
100% N.I.S.T Calibration Program
All equipment used in the acceptance testing of the electrical apparatus has been checked for proper calibration and included in a annual or semi-annual recertification program. This includes all electrical testing equipment, temperature controllers, chart recorders, micrometers, calipers, dial indicators, standards, hand held volt/amp meters, and digital volt/amp panel meters.
Part Temperature Oven Control with Chart Recorders
All ovens have been equipped with part temperature controllers with dual channel strip chart recorders providing proper temperature control for all parts during the burn-out or baking processes with documentation.
Part Temperature Bearing Heater Control
The induction bearing heater has been equipped with an automatic temperature controller and demagnetizing of anti-friction bearings.
Repair Specifications
Our repair specification "AEM 2005″ has been compiled from multiple sources such as NEMA, MG1, IEEE 1068, IEEE 841, IEEE 112, D.O.E. "Best Practices," EASA AR 100, and ISO 1940.
Maintaining Efficiencies
Safeguards to maintain motor efficiencies are found in every aspect of our repair process. We are participating in Advanced Energy's PEV (Proven Excellence Verification) Program. This program involves detailed audits of our facility, specifications, and implementation. You can learn more about PEV by visiting 
www.advancedenergy.org
.
Inverter Rated Rewinds
All rewinds meet or exceed NEMA MG1 Part 30 specifications for spike resistance.
Non-Abrasive Blasting
Only non-abrasive materials are used in the process of cleaning stators after the stripping process. Abrasive such as sand, glass beads, and Black Beauty are not used in our process to ensure that the insulation of the laminations are not compromised. Only EASA recommended practices are used.
Side Load Test Run
All motors designed for belt driven loads with roller bearings on the drive and are test ran with a side load applied to prevent "skating" of the rollers in the drive end bearing, eliminating bearings defects caused by no-load test running.